Upcoming Events
SBCARA Monthly Calendar
04/20-23/2023 – Sea Otter Classic
TUE 8/01/23 1700 – National Night Out – Downtown Hollister (pending)
10/06/23 – 10/08 – San Benito County Fair (Pending)
10/07/23 – 10/08 2023 – ARRL ARES Simulated Emergency Test (Hosted on N6SBC)
10/07/23 – 10/08 2023 – California QSO Party
THU 10/19/23 1019 – ShakeOut Drill
---
Ham Radio Forum
TUE 1/10 @ 1900 @ SBC ACS/RACES DOC or Remote – Digital Overview and Digital Quick Start Ideas – RSVP RECOMMENDED
NOTE – SAN BENITO COUNTY IS UNDER FLOOD WARNING AND WE HAVE ALREADY HAD TO DEPLOY RACES LAST WEEK. IF WE'RE ACTIVATED AGAIN WE WOULD HAVE TO CANCEL THIS MEETING. PLEASE RSVP EITHER WITH THE LINK IN THE HAMCLUBONLINE NOTICE OR EMAIL [email protected] SO WE CAN CONFIRM THIS MEETING OR INFORM YOU OF A CANCELLATION.
Past SBCARA Forum Meeting Archive
---

Photos from Sea Otter Classic 2022 on the SBCARA Otter Page
---
Hernandez Valley Repeater in Service!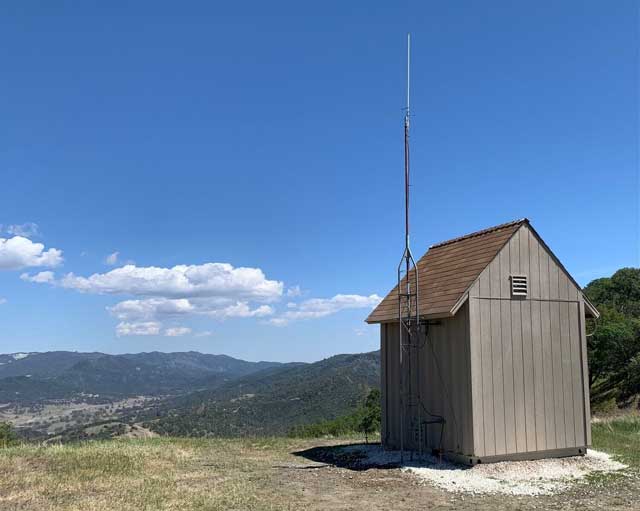 ---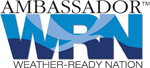 Ham Help
Looking for Help as a New or Returning Ham Radio Operator? Send an email to [email protected] and someone will contact you to see how we can help!

For amateur radio license testing (including fully remote testing), study or cram e-mail [email protected]. More information may be found on our Volunteer Examiner Group (VEG) page.
---

To join SBCARA, please go to HamClubOnline.com enter your callsign to create an account and search for "N6SBC" to find SBCARA. From there you can sign up for a new membership or renew your membership.
2023 Voting Membership Dues
$20 First family member
$10 for Each additional family members.
All dues are voluntary and are not required for any function other than to vote or to hold office.
SBCARA Communications – Read this to find out how this group communicates. (Connections)
---

---
With a PayPal Account Visit our account at PayPal by going to http://paypal.me/sbcara or click on this QR Code if you have PayPal as an application on your smart phone
---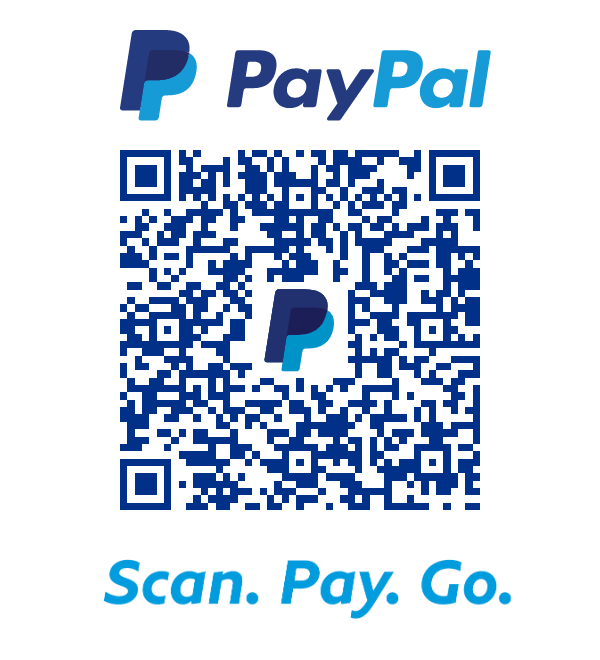 ---
Note: to pay by credit card, a PayPal account is not necessary to contribute on the PayPal site) Note the article on the main page for more details.
---
If you prefer to pay by physical check, send the check made out to SBCARA to
SBCARA c/o San Benito County ACS/RACES, 3226 Southside Rd, Hollister, CA 95023
---
---
Sea Otter Classic
Looking for volunteers April 20-23

---
Neighbors
After the Net – San Benito So. – So. Santa Clara Co.
Fremont Peak Repeater Association (FPRA)
Garlic Valley Amateur Radio Association (GVARC)
Morgan Hill Amateur Radio Society (MHARS)
Monterey County Amateur Emergency Communications
Santa Cruz County Emergency Communications
Silicon Valley Emergency Communication System (SVECS)
ARRL Sixth District QSL Bureau
---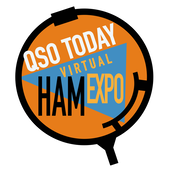 ---
---
Nets
San Benito County Nets
Every Thu @ 1930 – Weekly SBCARA Net
Thu 10/27 & 11/10 @ 1930 – SBCARA Net on IRLP/Echolink (Pending)
Thu 11/3 @ 2000 -Monthly SBCARA HF Net
Other Nearby Nets
Every Sun 1800 – Red Cross DST Net followed by DCF Net
Every Mon 2000 – Fremont Peak Repeater Assoc. Net
Every Tue 1930 – GVARC Net
Every Tue 2000 – LPRA (Loma Prieta) Net
Every Wed 1930 – Monterey ARES Net
Winlink or Packet Nets
Santa Clara Co. SVECS Net – Tue before 2000 (Starts previous Wed at 00:00:01)
California Coastal Winlink Net – 3rd Mon (Starts the Mon before)
NorCal Winlink Net – Thu at 2359hrs (Starts the Sun before) http://ncpa.n0ary.org/
---
---
SBCARA Shirts & Hats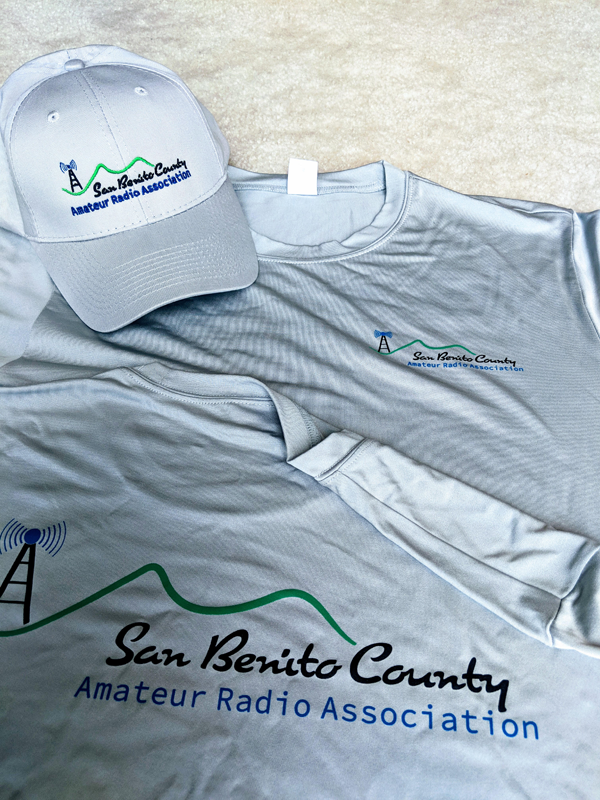 SBCARA logo front and back.
$15 SBCARA logo cap
$25 high quality performance material T-shirt, 3 color
Membership discount – Pay your 2022 club dues $20 and receive a $2 discount on a cap, $2 discount on a shirt
… or get all 3: membership, cap & T-shirt for $50 ($6 discount)
SBCARA Badges
Order your SBCARA Badge for your next ham radio event here.
---
Ham Fun Night
Usually the 3rd Thursdays of the month @ 1900 hrs.
On December 15, Dave Andrus, K7DAA, will be the speaker. Dave is always interesting and lots of fun to visit with. Bring your questions and play "Stump Dave"
On January 19, 2023, beginning at 7:00 PM, Bob Burchett of Henry Radio Amplifiers will present about their RF Amplifier products as well as custom rack mount products from Novexcomm – Radio Rack Mounts. You can check out their website at www.novexcomm.com If you portable operate or want to make your ham shack shine, you will enjoy this presentation.
This is an event organized by Jack Kirk (W6KRK) involving multiple groups. Contact Jack Kirk to be added to the email list for this event.
---
---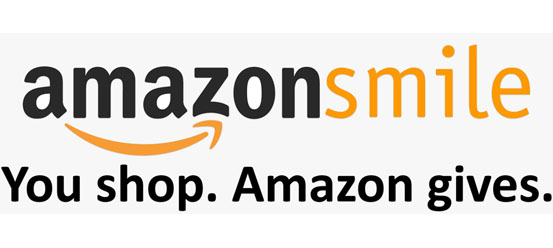 Amazon Smile – Benefit to SBCARA
Amazon has a process where a small percentage of Amazon orders can go to benefit our group

There are two methods to do this..
Go to http://smile.amazon.com for more information and sign in with your Amazon account information. Once you're signed in it will give you an option to select your charity. Enter in the search field "San Benito Radio" and "San Benito County Amateur Radio Association" should appear.
After this point, eligible purchases in Amazon Smile will contribute 0.5% toward our group.
Thank you for your support!
---
Contacts
ARRL Links
---
---